Nicole's Philosophy
"My philosophy is simple: to create lives, relationships and careers that are truly fulfilling, all aspects of your being need to reach their potential. Your mind is in sync with your dreams, your body performing at its peak and your spirit at one with the world you are a part of. By aligning all 3 aspects, you will find powers and capabilities within yourself that will astound, energise and inspire you."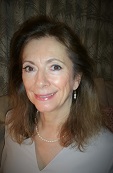 Nicole's approach
"My personal commitment is to help you create life goals that are aspirational, coach you to overcome any challenges that might be in the way and help you to discover your full potential in life. By supporting you, listening to you, understanding you, motivating you and providing you with leading edge tools, I will help you develop the confidence and inner belief you need to create the life and relationships you seek, whatever they might be.
My goal is to see you truly shine and exceed all your expectations. I help you discover the power and potential that is within you and provide you with life tools and techniques to enable you to take your life and relationships into new realms that you may never have believed possible."
Whatever your challenges or goals, feel free to call me for an initial chat on 07787729562 or email me at nwehden@gmail.com"
Copyright © 2021 Joy of Life. All rights reserved. Designed by
EAB
.